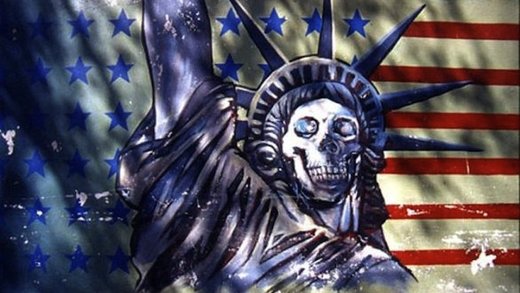 Comment: Quite often we get pieces of the geopolitical big picture. And sometimes we get something like the big picture in one horrible fell swoop...


In the last couple of years, US-NATO forces have intentionally pursued an aggressive trajectory leading humanity straight into World War III. In contrast to the West's overt warmongering transgressions, the political, economic and military forces of the East in Russia and China have exercised far more prudent, defensive posturing that has demonstrated remarkable restraint, thus saving us from potential nuclear holocaust that would certainly amount to Earth's first known manmade caused mass life extinction. Scientists believe five prior planetary mass life extinctions were all the result of cataclysmic natural forces.
This presentation will lay bare the suicidal and homicidal tendencies displayed by the actions of a handful of megalomaniacal neocons in Washington carrying out marching orders issued by the planet's ruling elite whose New World Order agenda for over a century has been a one world government. Fearing wrath from a fast growing population of world citizens actively opposing the elite's diabolical agenda, 2015 has seen the globalists desperately fast tracking their orchestrated "perfect storm" of world catastrophes, i.e., the convergence of unprecedented global terrorism designed to act as the incendiary device used to ignite the so called East versus West world war accompanied by the complete collapse of their bankrupted, house of cards, debt-based economy and the rapid global breakdown of civil order.